BRANDING: Your design and branding should flow through your business like the words flow through a stick of rock.
Your brand extends far beyond the reaches of your logo. Your brand is your shop window to the world's consumers and it needs to be as effective and as appealing as possible.
Your brand is the foundation stone your company is built on. You are offering your clients and customers a promise, a big idea and an expectation as to what you can give them. Your brand identity is the tangible representation and expression of who you are and what you represent. It's all about expression, communication and visualisation. Your brand is everywhere. It's on your business cards, stationery, website, brochure, invoices, signage and advertising. Its job is to increase awareness and grow your business.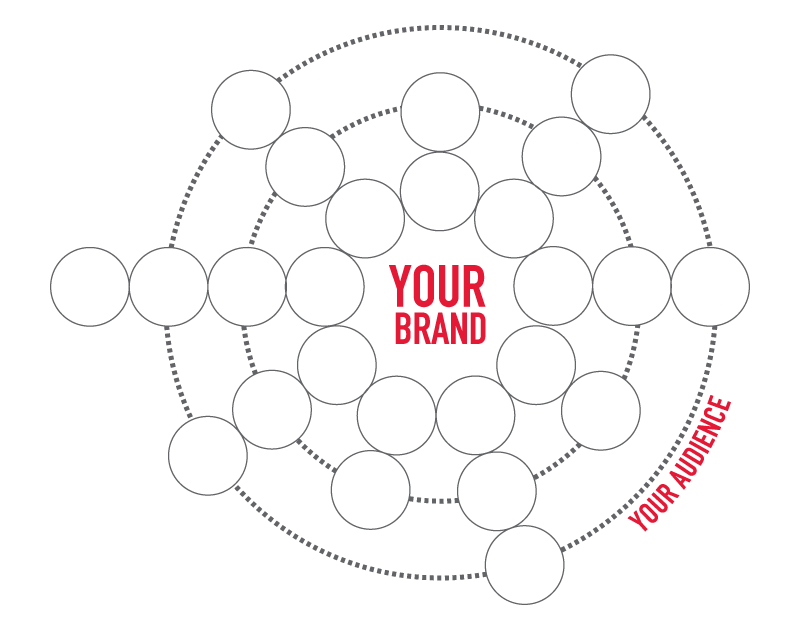 ---
DESIGN FOR PRINT: There's nothing better than a well-designed piece of print on quality stock with engaging copy and visually arresting imagery. Stunning print offers a sense of value to your customers and will always have an impact on them.
Engaging, compelling brochures act as an introduction to your company, much the same as your website home page does. It's designed to get people interested. Following up after your prospects have received a stand-out piece of printed marketing material will make your job of closing the sale much easier.
Brochures & Printed Communications
A corporate brochure carries with it an air of credibility. The look, the feel, the quality of the paper stock, the engaging message and creative imagery has the power to 'wow' your audience and make a lasting impression on them.
Targeted Direct Mail Campaigns
Blanket mailings to everyone in the world don't work. They devalue your business and speak to no-one. Keep your lists small and value your prospects highly. Ensure that whoever reads your direct mail thinks that it was written specifically for them.
Exhibition & Promotional Material
If trade shows and exhibitions play an important part in your marketing strategy then it's vital that your stand, graphics and promotional materials are highly visible. In a sea of similar businesses we'll help you communicate your key messages clearly and strongly.
Print Production
Sourcing your own print is a time-consuming and confusing minefield. We understand the process and have long-term, trusted working relationships with printers. We closely manage the process from start to finish ensuring our designs for your brand are printed on time, cost-effectively and to the highest standard.
Imagery
Photography and illustration is a vital part of the storytelling process. If your project demands a creative photoshoot we are on-site to art direct and work closely with the photographer to create powerful imagery that works with the design concept. If budgets are limited, we source images from stock photo libraries.
Copywriting
Communicating your message in words is as important as the look of your printed material. We create engaging, compelling, memorable, benefit-led copy that speaks directly to the people looking for your products or services.
---
DIGITAL MEDIA: Digital media isn't just website design. It's about exposing your brand to the digital space and making sure people who have a genuine interest in your services know what a great business you are.
The design and functionality of your company website has to be first class, but there's so much more to it than that.
We'll talk to you about incorporating a digital strategy into your marketing. We'll look at the best and most appropriate online outlets for your brand, and as with all aspects of what we do, we'll ask you the right questions for us to be able to create and grow your digital brand. We work collaboratively with website designers, social media, SEO, and PR experts and we've devised and implemented digital media strategies for businesses of all sizes, helping them grow with awareness, generated a buzz around products and services, and most importantly, sales.
---
STRATEGY & PLANNING: A robust and coherent strategy is the cornerstone of any and every successful business. If you don't know where you're heading, how can you expect anyone to follow?
The questions we ask will challenge you. 
We will scrutinise every aspect of your business.
 We look at your business like your customers do. 
We play devil's advocate. 
We are your worst nightmare and your best friend. It's all part of the process and we love it.
Research
Without paying customers or clients, you don't have a business. Along with staff, they are your most vital asset so you need to listen to them. What do they want? What do they need? What do you need to do to get them to engage with your business?
Plan
Once we've researched and uncovered who your clients are and their needs, we'll create the framework upon which your brand message is carried to them. We get under the skin of your business by conducting an audit of your existing identity and make recommendations that will lay the foundations for the growth of your business. We'll create a brand that will engage with your audience on every level across all media.
Position
What differentiates you from your competition? What are your business's core values? What messages do you want to get across? We'll find the truth and make sure you are saying the right things to the right people.
Communicate
At heart we're a design agency. We communicate through the use of visually stunning design with a clear and consistent message throughout your print and digital media.
Evaluate
Once you've sent your brand and your marketing campaigns out in to the big wide world it is vital to keep check and monitor and evaluate progress and success. We are with you every stage of the way to manage your brand, regularly review where you are, and continue to work with you as you grow your business.